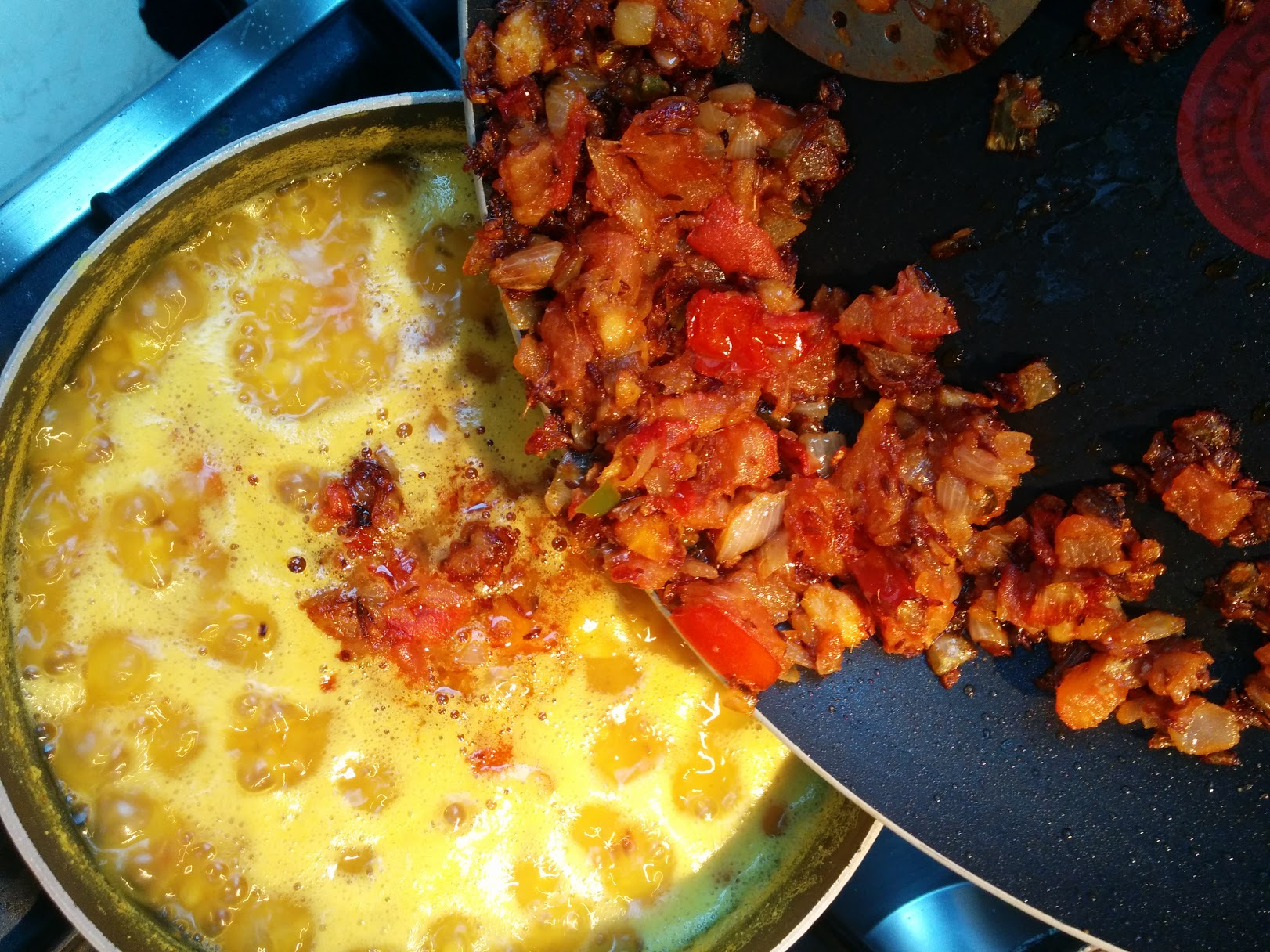 INDIAN MIXED LENTIL SOUP - 'Moong and Masoor dal'
---
This is the most staple Indian vegetarian dish, praised for its high nutrition content. Lentils as the edible seeds of peas and beans are packed full of goodness and nutrients. They contain high levels of proteins, vitamin B1, dietary fibre, and minerals.
Serving
5 people
Ingredients
¾ cup of split green lentil (

dhuli moong dal

)

¾ cup of red gram lentil (

malka masoor

)

¾ pan of water
1 tsp salt
½ tsp turmeric
4 tbsp vegetable / sunflower oil
1 tsp cumin seeds
2 medium onions
Small piece of ginger
3-4 cloves of garlic
1-2 green 

chilies

2 medium tomatoes
1 tsp coriander powder
¼ tsp of chilli powder
 Method
Combine the different lentils. Wash with plenty of water a few times. Fill ¾ of a saucepan with water and start cooking the dal. Let it boil for 10 minutes. Add salt and turmeric. Cook the dal until it looks well blended. 


Make the Seasoning: Heat the oil in a separate frying pan and add the cumin seeds until they sizzle. Add the onions, ginger, garlic and green chilli, then fry until golden brown. Add finely diced tomatoes and mix well. Add both the coriander and chilli powder and then mix well. Add this seasoning to the dal while still hot.


Top with a little chopped coriander and serve hot with some boiled rice (basmati) or chapatis.
---