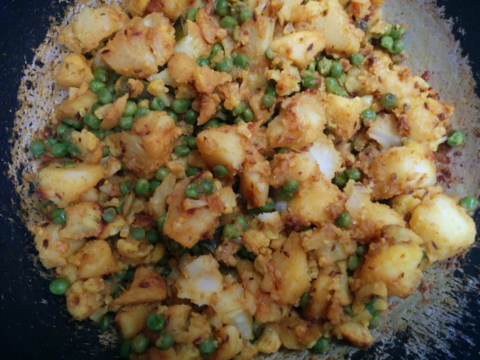 TURMERIC & GINGER SPICED POTATOES & CAULIFLOWER - 'Haldi and Adarak Masala Gobi Aloo'
---
This vegetarian dish is the perfect way to showcase the benefits of the wonderful Indian spice turmeric as its star spice ingredient, as well as warming ginger. This is a slight variant on the more simple simple potato dish and includes an extra boost of vegetable goodness with the addition of cauliflowers.
Chop a whole cauliflower into small chunky pieces. Peel 4 medium sized potatoes into small pieces. Take 2 tablespoons of oil. Add some Jeera till it sizzles. Add thinly chopped ginger and one green chilli. Add salt, turmeric, chilli powder and cauliflower and potatoes. Mix it well. Cover the Wok and cook it on slow heat.
Mix it a few times till the potatoes are cooked. Add to a dish with some chopped coriander. Serve it hot with chapatis or nan bread.
---