Blue Mood Loungewear / Home Yoga Set
Regular price
Sale price
£40.00
£30.00

Sale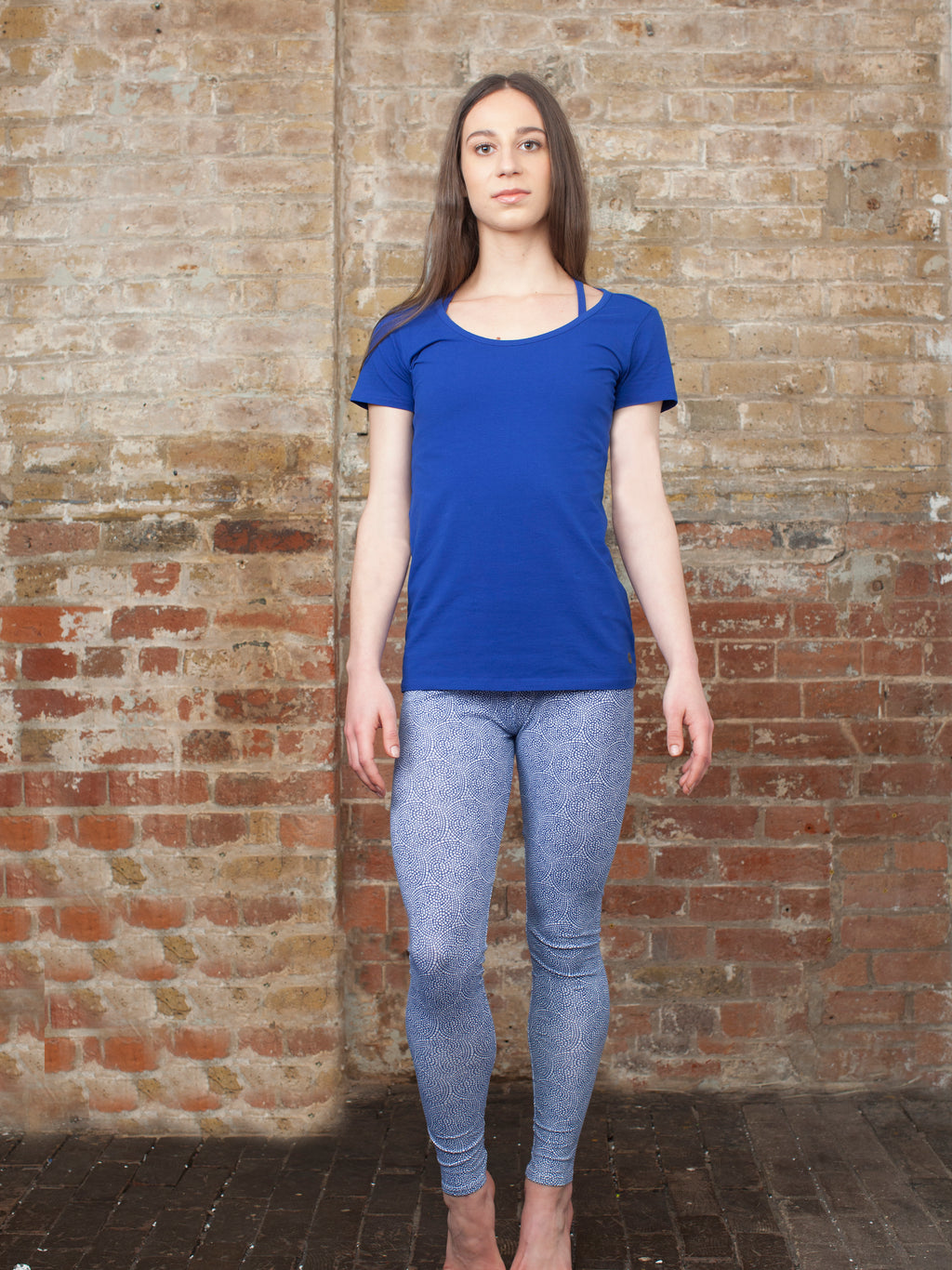 Blue Mood Loungewear / Home Yoga Set
Regular price
Sale price
£40.00
£30.00

Sale
Size
Don't miss out on one of our great value gifting sets.
We are are giving away an organic cotton combo set, consisting of a half sleeve t-shirt and lightweight leggings. The natural fabric is so comfortable against the skin, that this outfit translates perfectly from lounging to a spot of home yoga to PJs too. Stay-at-home wear never felt so good! 
THE BLUE MOOD SET
Cotton Comfort Tee Blue: The classic style of this royal blue coloured half sleeve t-shirt showcases the super soft finish and high quality of the organic cotton stretch blend. This design has a moderate rounded neckline. Balancing comfort and simple style, this yoga top will become a favourite staple piece in your yoga wardrobe!
Chakra Energy Leggings Blue: The signature chakra energy print looks fantastic on these navy blue and white leggings. The figure-hugging style flatters the contours of the body, while the natural, breathable organic cotton fabric ensures comfort with a lightweight feel. Please note that these are made with an especially breathable, lightweight fabric.
*Limited availability at this amazing price - while stocks last. 
Back to collection