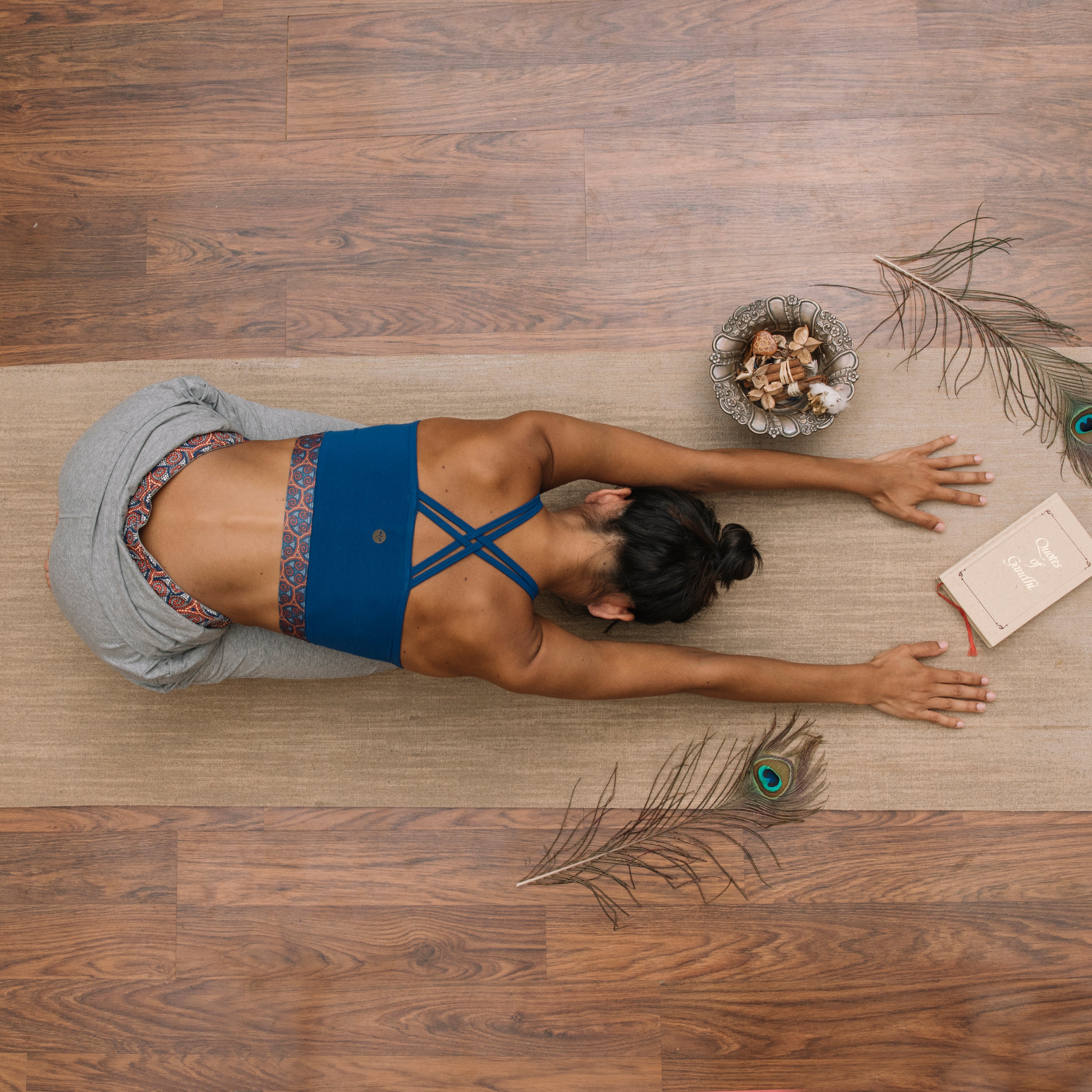 Re-defining work apparel: Multi-functional 'Younge' comfort wear
---
chaYkra's clothing has been designed first and foremost for comfort. When the pandemic hit and work from home became the new normal, so did comfort clothes as the work apparel norm. We chose to make our clothes with organic cotton since such natural fabric is kinder both to the skin and the environment.  
Many of us today are now looking for multi-functional clothing that meets our needs on a practical and comfort level. We want to be able to switch from work mode in a home environment to a Zoom yoga class without needing to bother with a change of clothes. We call this 'Younge' (Yoga & Lounge) wear!
For comfort purposes, harems and yoga pants are our go-to-choice rather than jeans, and organic cotton bras preferable compared to synthetic underwired ones. We want to wear clothes at home that feel as comfy and soft as our pyjamas! There's a bonus too. If we fancy a mid-day stretch session or yoga self-practice the transition is seamless. The linear separation that we once accepted between work and athleisure apparel is increasingly blurred. People are now choosing to prioritise garments in their wardrobe that fulfil both work and work-out needs.
Conscious lifestyle living entails not only making a more considered eco choice for your wardrobe but also thinking practically around functional needs in your everyday life. That's why natural fabric comfort garments like our organic cotton 'younge' range have proven so popular.
Try chaYkra organic cotton garments to experience true comfort clothing.
---