Rose Quartz & Citrine Mala small bead (Om Yoga)
Regular price
£45.00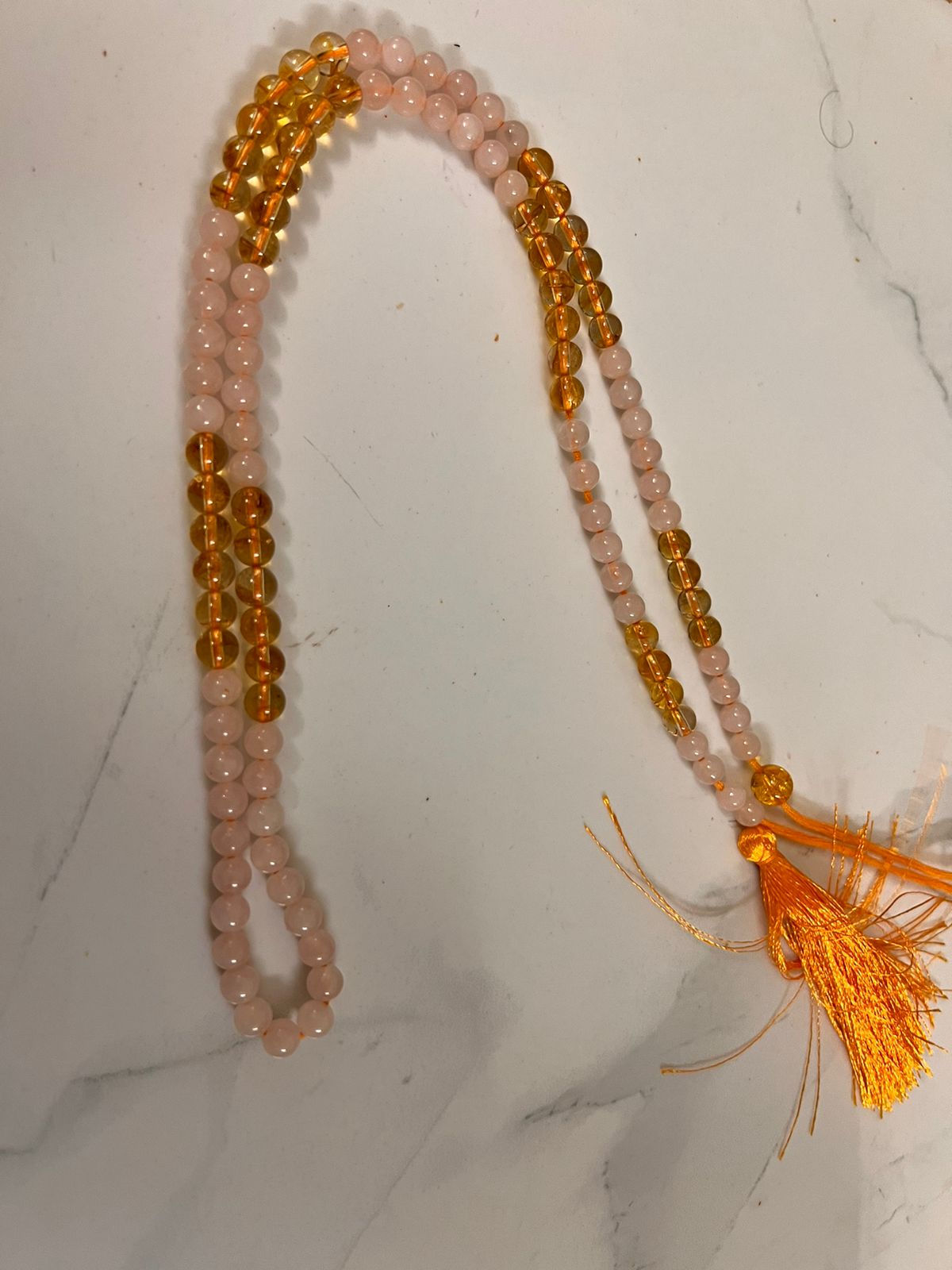 Rose Quartz & Citrine Mala small bead (Om Yoga)
Regular price
£45.00
This is a stunning unique mala, made up of light pink toned rose quartz & golden-orange citrine beads. Each bead on the necklace can be counted or touched as a way to focus the mind, aiding meditation by bringing awareness to the present moment, and cultivating a deeper sense of calm.
Create a magnetic field of vibrant energy around you that attracts love & abundance!
Each necklace comes with an energy affirmation card explaining the benefits of the gemstone combination. 
Great for gifting
Each bracelet is carefully wrapped in branded tissue paper and comes in an individual cotton chaYkra pouch.
Back to collection